Pastoral team
Father Eric Bautista De Guzman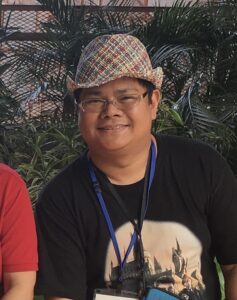 Born in Manila, Philippines on September 10, 1981.
Graduated Bachelor of Science in Mathematics at the University of the Philippines in 2001.
Came to Japan on April 1, 2004 as a Japanese government (Monbukagakusho) scholar.
Graduated Masters in Mathematical Sciences at Yamagata University in 2007.
Worked at a Japanese company from 2007 to 2009 and at the Consulate General of the Philippines in Osaka-Kobe from 2009 to 2012.
Entered Japan Catholic Seminary in April 2012 as a seminarian for the Catholic Archdiocese of Osaka.
Ordained priest on March 21, 2018 at Osaka St. Mary's Cathedral (Tamatsukuri Church) by then Archbishop Thomas Aquinas Manyo Maeda. First assignment was as parochial vicar of Shukugawa atholic Church.
Joins the team ministry of Osaka North Area – Umeda Block (Osaka-Umeda Church and Sekime Church) starting Easter 2021.
Father Akabae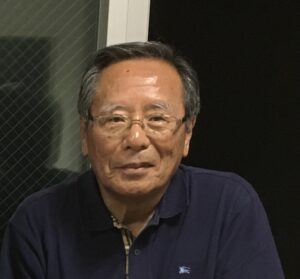 I am Father Akabae, I work as a collaborating priest of the Block of Umeda (Umeda and Sekime Church) since April 2016.
I belong to the Society of Saint Paul. It has been over 40 years since I was ordained as a priest. I have been involved in teaching middle and high school students; also, in the edition of newspapers and magazines. But I recognize that being able to collaborate pastorally here, gives me great joy.
I look forward to working and serving all of you.
Sister Gloria Enciso Aldana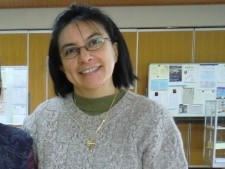 Nice to meet you, I'm Sister Gloria Enciso Aldana, born in Guadalajara, Mexico.
And I joined the Xaverian Missionary sisters of Mary.
I was graduated from the Faculty of Theology at the Salesian University.
I also graduated from the Pontifical Urban University in-Rome studying "Mission and Catechism".
I was send to USA, Worcester Massachusetts, and I worked there for Americans and Latin- Americans.
On January 21, 2006 I was sent to Japan Izumi. After the study of Japanese language, I worked at the Kumatori Church.
I was moved to Sennan Church and engaged in various pastoral activities. Every month I used to go to Amagasaki Church for the people from South America.